16 shocking photos that changed America's child labor laws
From 1908 to 1924,

photographer

Lewis Hine collected visual evidence of the nation's youngest workers.
Lewis Hine's photos shamed America and
helped change the laws surrounding child workers.
July 1909. Baltimore, Md. "One of the small boys in J.S. Farrand Packing Co. and a heavy load. J.W. Magruder, witness." Photo: Lewis Wickes Hine
Raggedy Henry: February 1912. "Henry, 10-year-old oyster shucker who does five pots of oysters a day. Works before school, after school, and Saturdays. Been working three years. Maggioni Canning Co., Port Royal, South Carolina." Glass negative by Lewis Wickes Hine
Lewis Hine, c. 1930, 10-year-old shoeboy.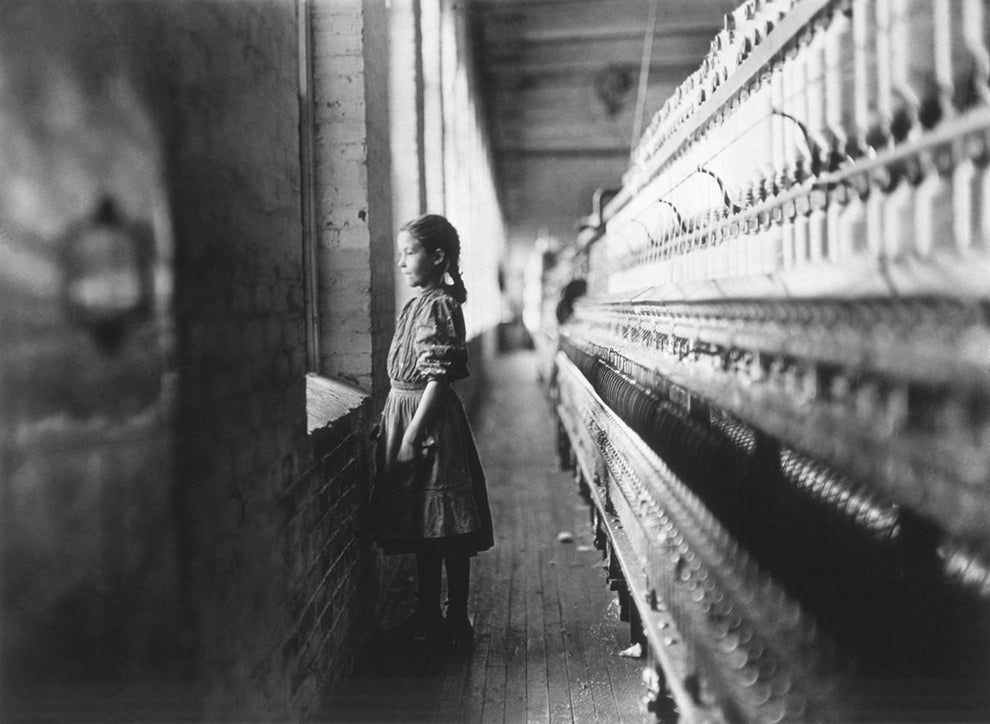 A young girl looks out of a factory window during her shift at a cotton mill in Lincolnton, North Carolina, circa 1908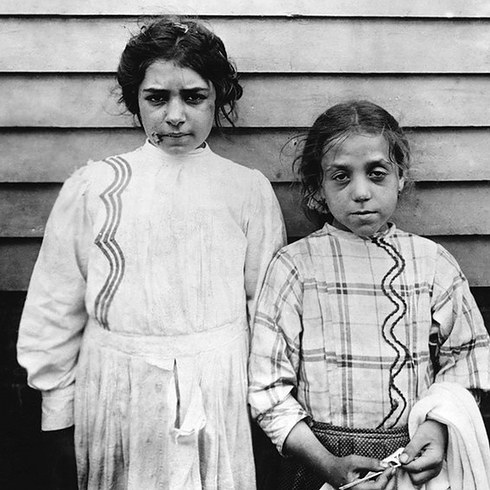 A pair of exhausted girls stand for a portrait on a break from their jobs as garment workers in the Somerville, New Jersey, tenement district in 1912.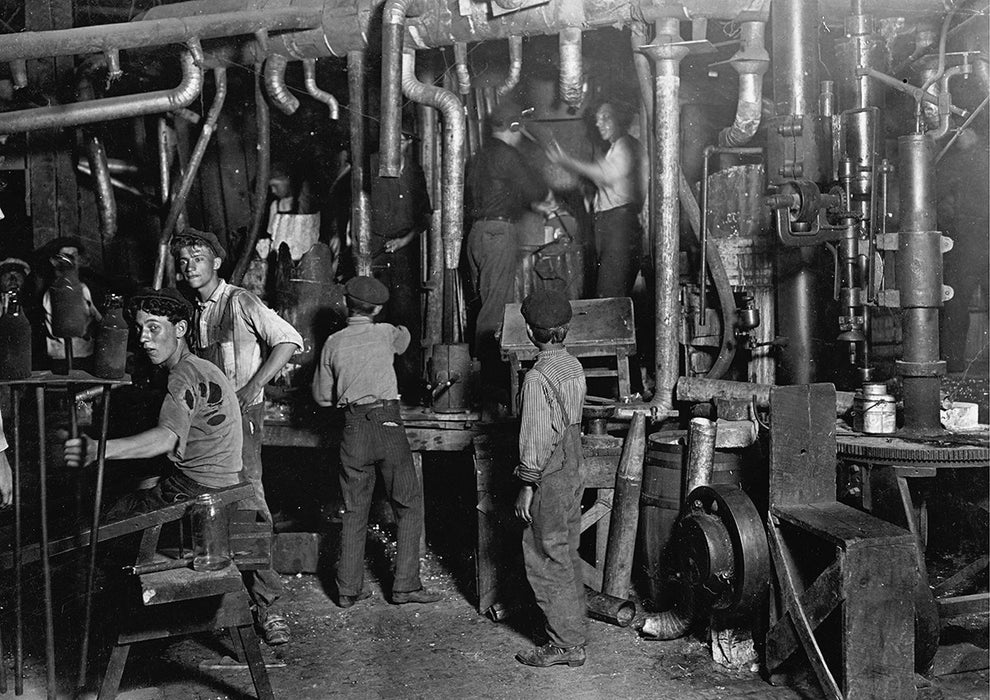 Several boys still at work at 9 p.m. during the night shift at the Indiana Glass Works in Indianapolis in 1908.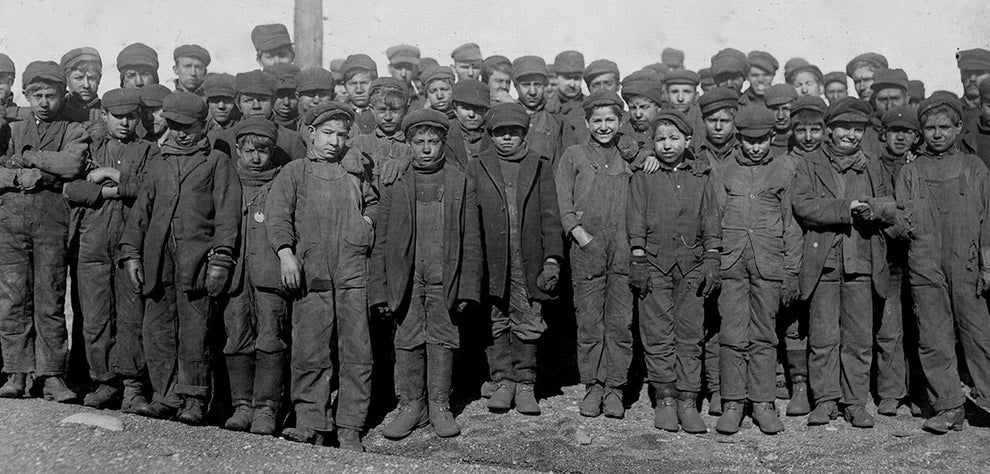 Group portrait of child workers employed by the Breaker Pennsylvania Coal Company in Pittston, Pennsylvania, in 1908.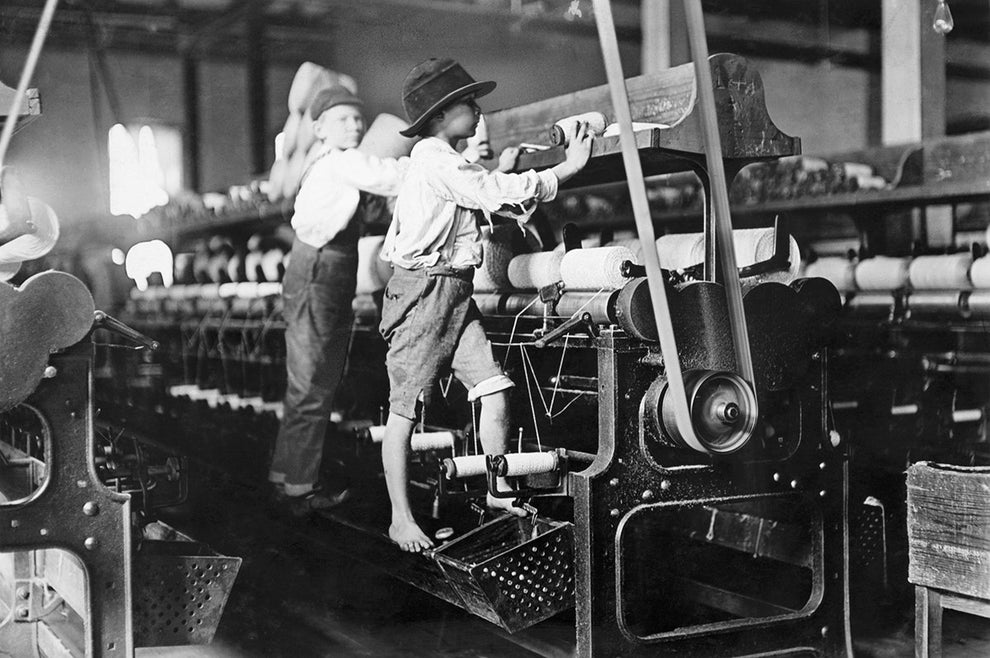 A pair of boys are seen working the spindle at a Georgia cotton mill, circa 1900.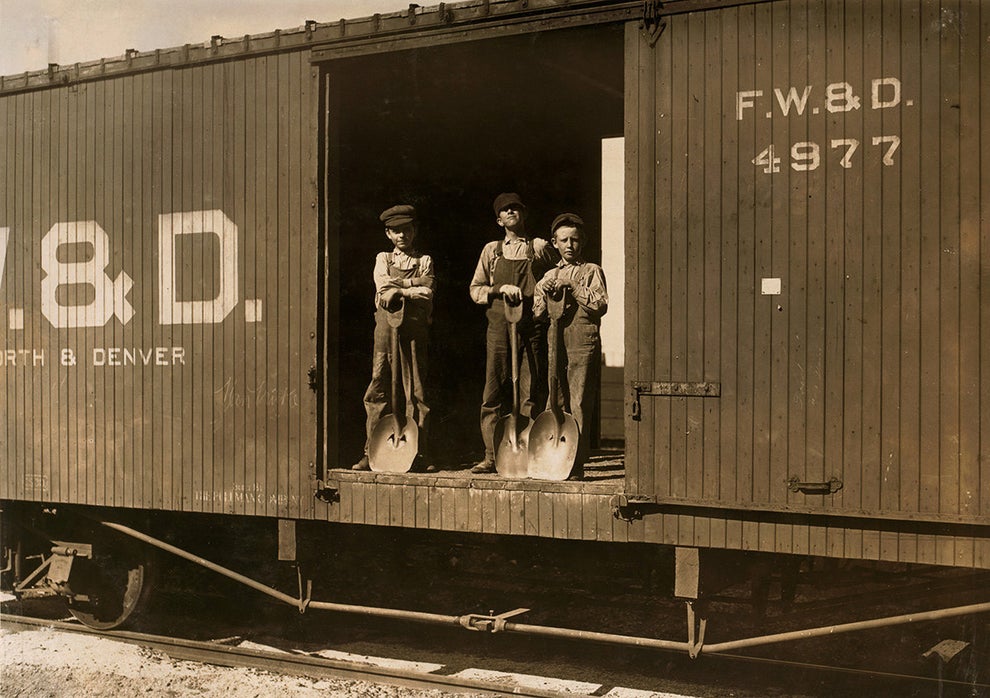 Three young boys wait for a shipment of zinc ore to shovel at a mine near Aurora, Missouri, circa 1910.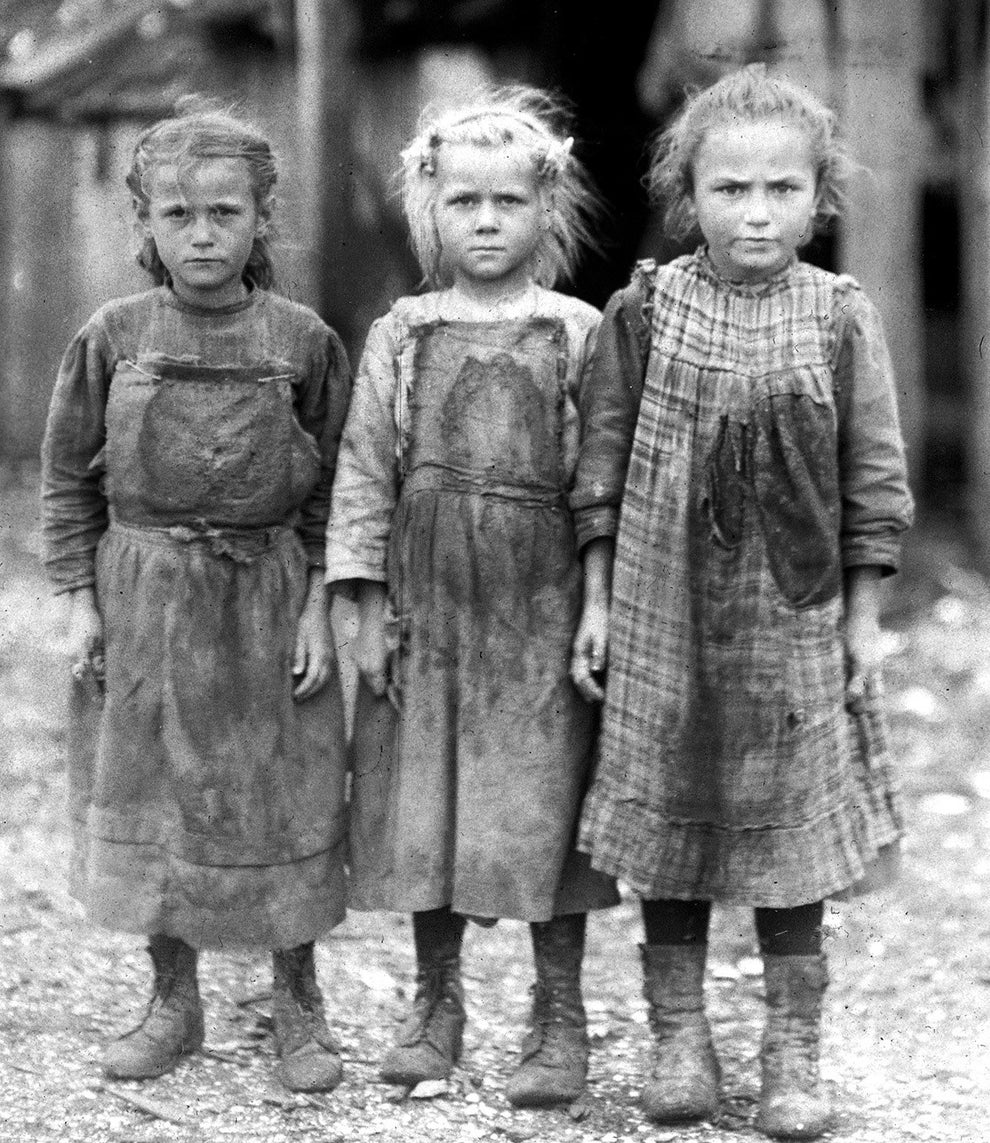 A group of young girls on a break from their jobs as oyster shuckers at a seafood canning company in Port Royal, South Carolina, in 1911. From left to right: Josie (6 years old), Bertha (6 years old), and Sophie (10 years old).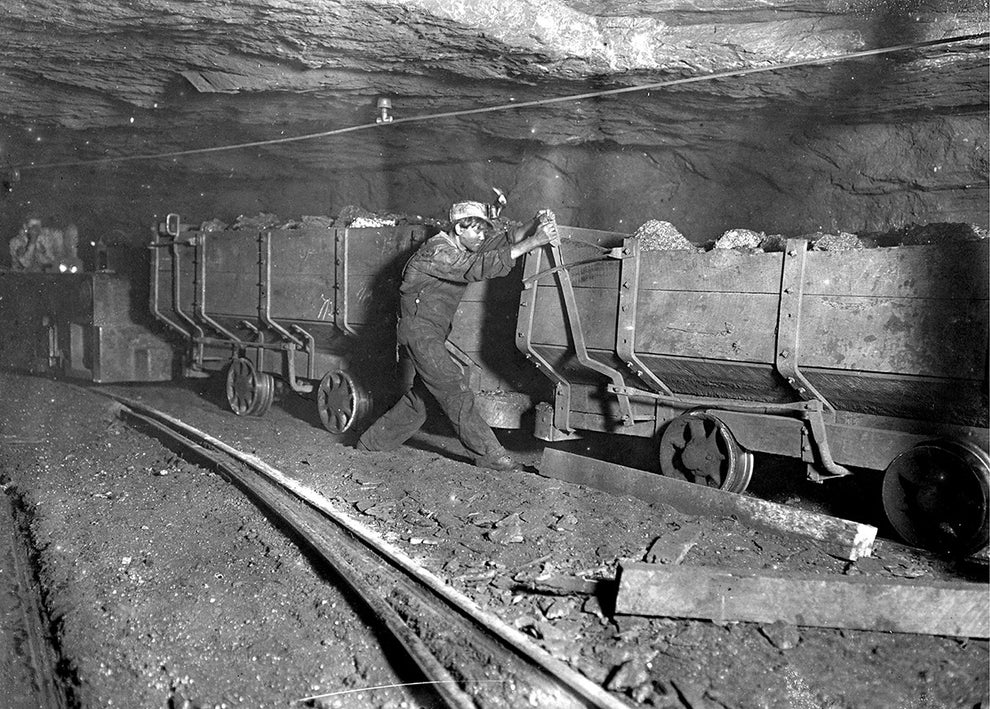 In Gary, West Virginia, a boy applies the brakes on a motor train, 1908. He performs this task for about 10 hours a day.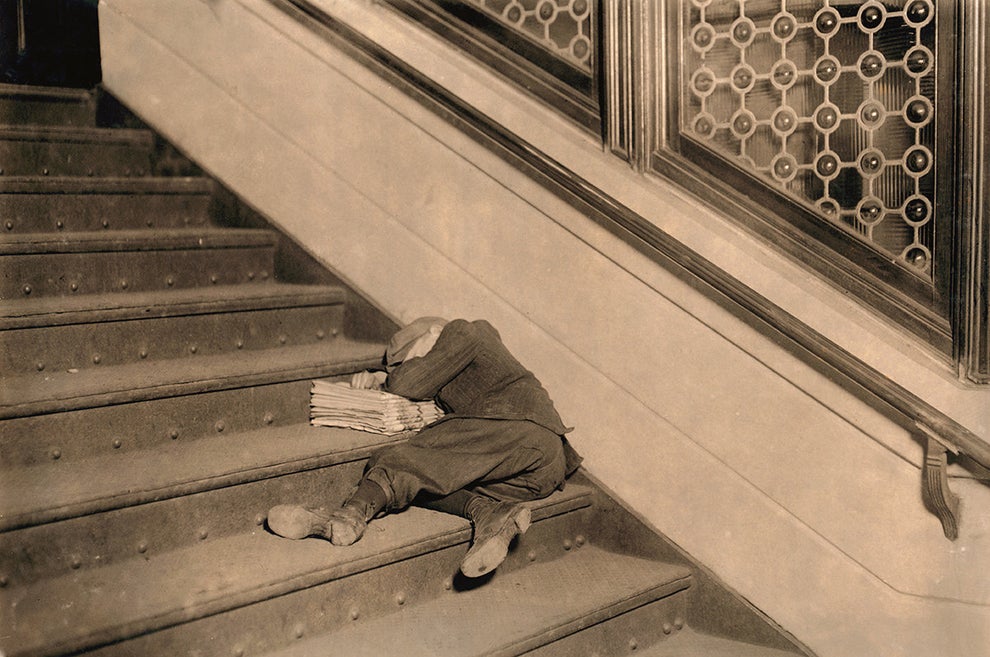 An exhausted newsboy sleeps on a pile of newspapers in a stairwell in Jersey City, New Jersey, circa 1912.
Children would often help their parent cotton-picking in the fields to earn some extra income
Vance, pictured, worked in a coal mine in West Virginia aged just 15-years-old and would get paid only $0.75 for a ten-hour shift
Manuel, a five-year-old shrimp-picker stands in front of a mountain of child-labour oyster shells in this photograph taken in Biloxi, Mississippi in 1911
This bootblack, or shoe polisher, was photographed by Hine in City Hall Park in New York in 1924 for the National Child Labour Committee